Board of Directors
Madeleine's association with Cambodia spans several decades. Firstly as a journalist during the infamous reign of the Khmer Rouge, secondly as director for TV5 (francophone TV in Asia) for fifteen years, and finally as an advocate and promoter of the emerging Cambodia art scene throughout Asia and beyond.
Having personally witnessed the heyday of Cambodia prior to the Khmer Rouge and the devastation it left behind, she dedicated a large portion of her time and personal finances to aid Khmer artists to develop their craft and create venue for their work to be presented. From this passion, in 2010 she founded ReCreation, a "one-woman" organization, to umbrella the first-ever invitational exhibition of local artists under one roof. This premier exhibition was called "Salon des Createurs."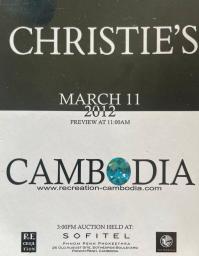 Professionally, Jean Morel is Specialist in Public Law and Economic Development. He is also co-author of "Se mettre a' son compte - Mode d' emploi" encouraging the creation of sole proprietorship, published by French publisher DUNOD - France.
Jean first arrived in Cambodia in 1992 as Special Advisor to the Prime Minister of the State of Cambodia and the future Prime Ministers of Cambodia. He returned to France 1998 - 2004, he was responsible for fight against corruption and became Director of Fraud Prevention before returning to Asia and its art treasures.
In Southeast Asia he is also professor at the University of Fine Arts of Thailand (Silpakorn U.), where he currently teaches a course on Tableware and French Influence and Style. He has participated in the creation of the restaurant Vatel International College Silpakorn Bangkok, and published at Thammasat University in Bangkok an article titled "Les Cambodgiennes".
Currently, Jean is Head of Legal Advocacy and Logistics. He is responsible for ReCreation's Artists and Designers contracts and financial affairs.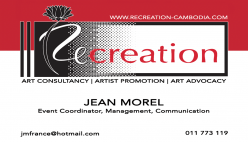 Exhibition curator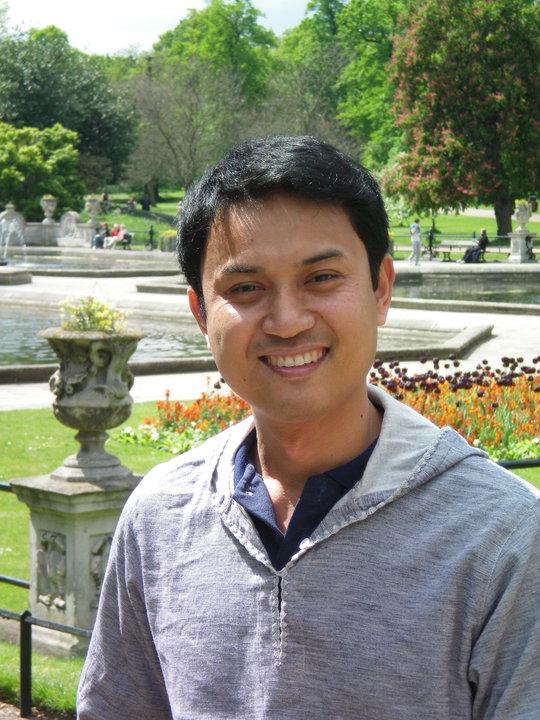 Phloeun PRIM
Consultant Arts
Cambodian Living Arts (CLA) is a Cambodia-based non-profit organization whose mission is to facilitate the transformation of Cambodia through the arts. We do this by building the capacity of artists and the arts community, by promoting awareness of the arts, and by advocating for the arts.
Designer, marketing and communication consultant.
Matthew Tito Cuenca is a graduate of Parsons School of Design in New York City. He was also design professor at the Fashion Institute of Technology (State University of New York), and an art instructor at the Art League in Alexandria, Virginia.
As a fashion designer he was the Design Director for Bill Blass Sportswear and the Head Designer for Oleg Cassini Couture. He has also designed for J.Crew, Calvin Klein, Adolfo, Andrew Fezza and Joseph Aboud.
As an artist he has exhibited for over 30 years, starting at the age of 10 with the Mayor's Award at the Jacksonville Museum in Florida. Specializing in figurative art and portraiture he has exhibited in four continents, illustrated over twenty books, and freelances as a conceptual designer for various movies, games and books. He has also styled for numerous fashion and style magazines and catalogs in New York and California.
Matthew first arrived in Cambodia in 2005 for a 3-year with the US State Department. He worked as the Community Liaison Officer at the US Embassy from 2006-2008. He then began a new career as a jewelry designer creating one-of-a-kind originals for members of of the Cambodian Royal Family and local dignitaries. He returned back to Cambodia in 2011, again with the US Embassy. This time his has chosen to focus on raising the artistic profile of Cambodian and local artists curating and producing art exhibitions and performance via television, internet and written media.
Currently, Matthew is the Art Consultant and Event Organizer for ReCreation. He is responsible for art direction, styling and media presentations regarding ReCreation's image and their sponsored events.
James arrived in Cambodia in November 2011 and quickly found much to admire in the national art scene, but soon realized it was not receiving the global attention that it deserved. He was confident that a re-emerging Cambodian arts tradition would only be strengthened and enriched if shared with the world.
In 2012, James had the pleasure to work with ReCreation during the first CHRISTIE'S charity auction, and now continues his involvement as a member of the board of ReCreation preparing for the return of CHRISTIE'S in March of 2014, and organizing the newly created three-month art exhibition, Galerie des Arts. James is passionate about supporting the fine arts and brings his experience in event planning, organizational know-how, a B.A. in English Literature from Queen's University at Kingston, Canada, and a Diplôme d'Etudes Française from l'Université Paul Valéry, Montpellier, France to help shine a global spotlight on the works of a rich, innovative Cambodian arts tradition.
Joty Mousar
IT Consultant